For Drew's second birthday we decided to have a Barnyard Bash. It was so much fun to throw a party. I'm a girl who loves a theme!! I had a blast picking out little odds and ends to make everything very "farm-y". We had lots of family and some good friends to celebrate, and since we have a built-in toddler posse, we skipped inviting any little friends. You know Drew - I think too many kiddos might have sent him over the edge. Because most of my family lives out of town, any party lasts the whole weekend. It was definitely a blow-out!
Drew started out on a lovely birthday note...
Since it was cold outside, I made a big red barn out of cardboard boxes. It got wrecked in about 5 minutes, and Grammy had to do the repair job!
And somehow this is the only pic of Lyla I have from the party! Sorry girl!
Drew absolutely loved opening his presents. He even paused to look at the cards!!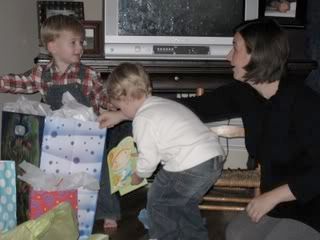 And then came the opening of the most coveted gift of all!! The guitar!! My son is a man obsessed when it comes to a guitar, and Grandad got him one his own size! He had to play it right away!
Finally, it was time for cake and ice-cream!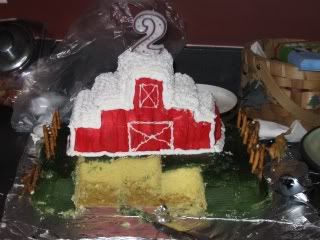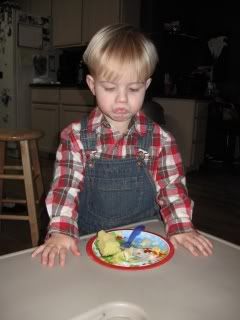 It was a great party, and I think Drew really had a fun time. We partied our socks off and by the end of it, even the dog was in on the fun!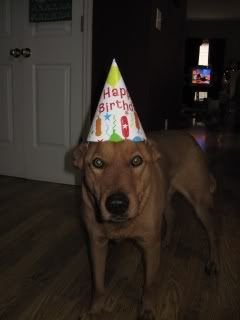 Happy Birthday, Buddy!! I love you more than you could ever know!!