Cookie Day is a long standing tradition in my family. I am not exactly sure when it started, but suffice it to say that one of the funniest memories from Cookie Day involves my mom in a rocking chair rocking a baby. Her youngest child is now 20!! We have been doing Cookie Day as long as I can remember. It all started with my Aunt Susie. She would have us all over and the moms would bake and the kids would run around and act crazy. Er. I mean, play! Once we were all a little older, our main job would be to decorate the roll out cookies with icing and a variety of sprinkles. As time went on, I think Aunt Susie thought we might get tired of Cookie Day and not want to do it anymore. Nope! Not us! We have kept the thing going through all sorts of new family events, including a whole new generation of cookie decorators!! The past two years my sister Kristin has hosted Cookie Day at her house. Aunt Susie has missed the last couple, but hopefully really soon we'll all be back together for a day of baking madness and sugar comas! Here are some highlights from this year's event:
While the moms baked in the kitchen the dads "supervised" the kids...or played Rock Band!!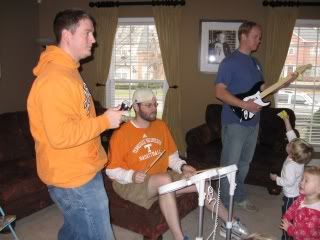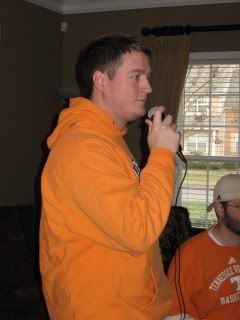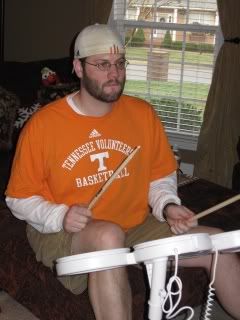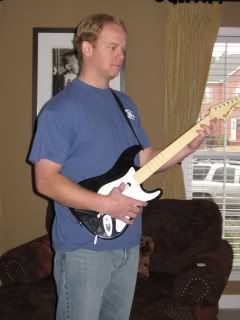 I really, really wish I had a video of their performance. It was quite "special". The fun could not last, though. My son was obnoxiously screeching for the "bu-down" for around 30 minutes. At that time the dads finally gave the kids a turn.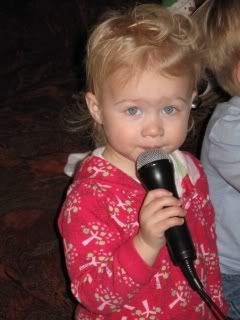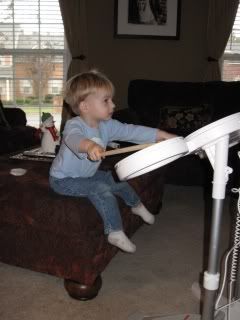 Finally, it was time to decorate a cookie. And I say "a" cookie because one was all they had the attention span to do.
First, they "helped" Poppy get the icing ready:
Then it was time to get down to business!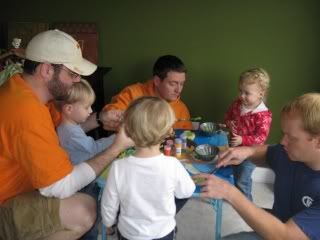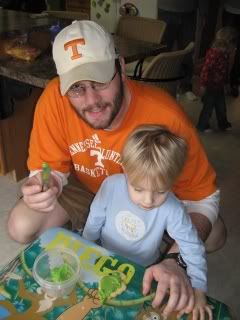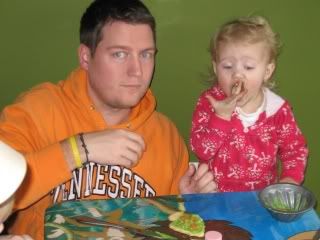 And here is a picture of Drew's first ever Cookie Day iced cookie. Yes, I took a picture of it. It's for posterity!!