*Disclaimer! There is a slight possibility that Glen spells his name with two "n"s. Daniel doesn't know either, so we're going with the one "n" for now!
Daniel's Uncle Glen is the youngest child on his mom's side of the family. He is several years younger than Daniel's mom (just like my brother and I) so he and Daniel have become friends and golf buddies over the last several years. Glen just returned from spending a year and a half in Iraq doing contract work. Once he was back in the States he and Daniel wasted little time in planning a weekend packed with golf. Also, Glen had not seen Drew since he was 6 months old! Needless to say, he had some catching up to do! We stopped by Glen's place for a visit and Drew had a blast. Glen is one of those people who immediately puts you at ease-he is quite possibly the most laid back person you have ever met. You can't help but be relaxed when you're around him. He is also quite the kid person. He and Drew were fast friends. Of course, it didn't hurt that he has a gigantic yard and a John Deere riding mower!! We are so glad he is home and look forward to seeing him a lot more often.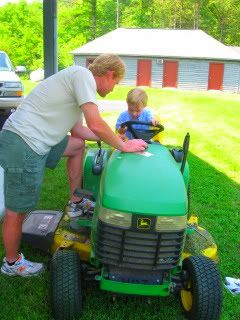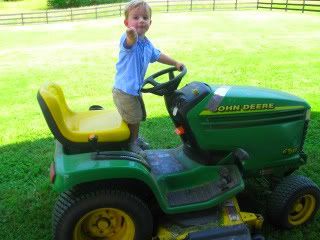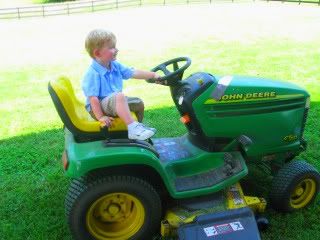 And can you believe this picture??? Love these guys!!