Don't be alarmed. I haven't completely gone off the rails. Yet, anyway. It's just that I am so conditioned to think of September as the start of new year. I guess 17 straight years of school will do that to a person. But, really, I'm much more motivated to set goals and be productive this time of year than I am in January. We all know how I feel about the dead of winter.
There is always such a big energy going on this time of year. I get all caught up in the back to school madness even though I am not going back to school! And don't even get me started on school supplies. I LOVE them. Yes, I have bought some school supplies, glue sticks included. Luckily, for the budget's sake, we unearthed all sorts of school supplies in the great attic purge- notebook paper, binders, sheet protectors, notebooks. Heaven.
So, I'm waiting for Fall. Counting down until the air gets crisp.
In the meantime, we're keeping things rolling in the summer of fun! Over the weekend Granddad came for a visit and he had approximately 30 seconds to catch his breath before Drew gave him a list of activities he'd like to do. Starting, of course, with this: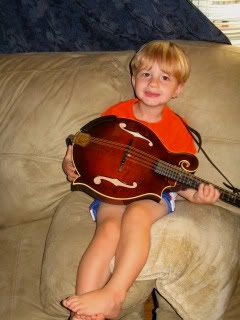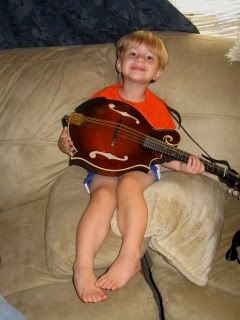 And, dang it, I fully intended to take a load of photos over the weekend, and I got exactly two. I get super ADD when I have people over. I get all caught up in the visit and forget to take pictures. Which, is too bad, really, because Granddad looked AWESOME in the dress up clothes!!! We also got to have lunch with all the brothers and Granddad, and I thought Drew's heart might explode with happiness! Not to mention the approximately 2 pounds of peanuts he ate at the steakhouse.
I do have to say it's time for baby sister to come along because I am seriously outnumbered in that crowd!!
Today Drew and I went back to the zoo. The weather was so amazing and we had a great time. What was not so great was my waddling. And the flashes I kept getting of going into full blown labor at the zoo. With a dead cell phone. But we made it! Drew set the agenda, letting me know for sure what animals he wanted to see. And, we had great luck with the animals today-they were out in full force. Except for the porcupine and anteater. I'm not sure these two really exist. I've yet to see them.
I had big plans for getting stuff done during nap time today-you know goals and all. Too bad I almost fell asleep driving home from the zoo! So, I'm sitting here now lamenting the fact that the grocery store was out of chocolate peanut butter Chex mix and trying not to slip into a coma.